Responsible Distribution
Responsible Distribution – Our Commitment to Excellence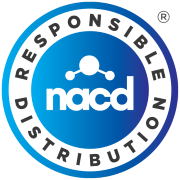 At Majemac Enterprises Inc. we are committed to operating our business in a safe and responsible manner. Toward this end, we have adopted the principals of Responsible Distribution from the National Association of Chemical Distributors.
Underlying this initiative is our philosophy that health, safety, and environmental protection are integral to the operation of our business. In the chemical distribution industry, this is known as product stewardship.
For more information about the Responsible Distribution Program please visit the NACD website.